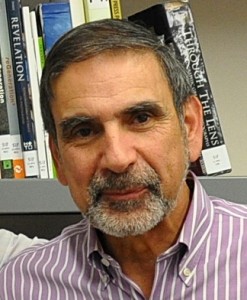 Nissan N. Perez, PhD
Currently an independent photography historian, consultant and curator in my previous position I worked for over 37 years as Senior Curator of Photography at the Israel Museum, Jerusalem, where I conceived and created the department of photography and its extensive collection of over 120,000 items. After my retirement I served as Vice-President of the Shpilman Institute for Photography in Tel Aviv for two and a half years.
During my curatorial career I conceived and curated over 180 exhibitions in Israel and Worldwide and published a substantial number of books, catalogs and articles.
In addition I currently teach graduate courses and seminars at the Hebrew University, Jerusalem, The Ben Gourion University of the Negev, Beer Sheva, and at the Universitat Politècnica de València, Spain.
My studies were in psychology, philosophy and art history at the Hebrew University and ultimately obtained a PhD from the University of Brighton, UK. At the start of my career in photography I was trained for two years first in Paris under the renowned expert and collector Gérard Lévy and at the Société Française de Photographie, then in London at the Royal Photographic Society and the V&A, followed by a one year internship at the George Eastman House in Rochester, NY.
Prior to my tenure at the Israel Museum I worked for many years as a professional photographer specialized in advertising and public relations while also devoting time to my personal creative photography.
I was born in Istanbul, Turkey, educated in French schools and immigrated to Israel in 1967 where I built my life and career in photography.