On this page I will occasionally post important and rare photographs that will be offered to museums and/or collectors.
The provenance, price and relevant details will be made available upon demand.
o o o o o o o o
July 2017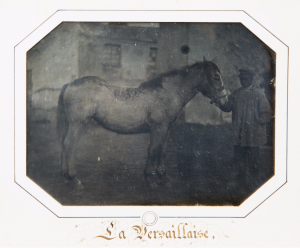 Louis-Auguste BISSON (1814-1876)
"La Versaillaise", 1840's
Quarter plate daguerreotype.
Photographer's hand written signature label on verso.